Reaching Xyber

Print
Xyber is located at Unit 50, Technopark, 6-8 Herbert Street, St Leonards, NSW2065.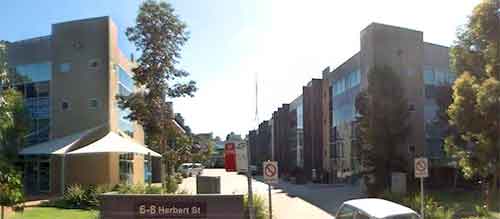 Office hours: 1:00 pm - 6:00 pm, Monday to Friday. (Out of hours, by appointment.)
Phone: +61 2 9906 7976. (International or Sydney)
National: 1300 88 31 77 (local call charge),
Fax: +61 2 9906 3620
From the Pacific Highway, simply turn into Herbert Street at the St Leonards station. From the Bridge Freeway, take the Reserve Road exit and turn left into Frederick St. It ends onto Herbert St. Turn right. (As a rough reference, we are located behind the North Shore Hospital but before SBS). Unit 50 is on the first floor, centre building of Technopark.